---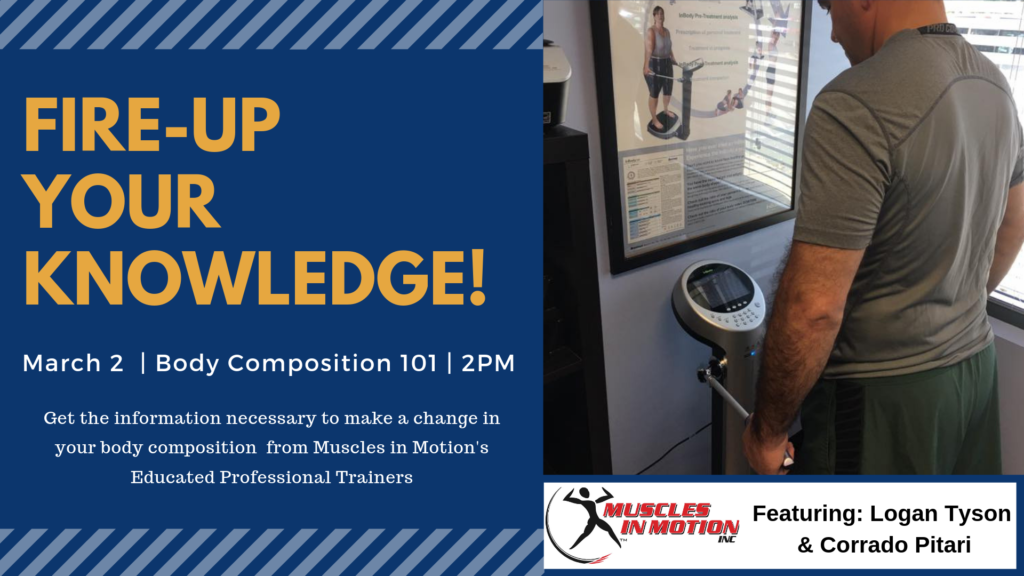 FIRE-UP YOUR KNOWLEDGE!
MIM Seminar: Body Composition 101
Our Muscles in Motion healthy body series continues in March with an educational seminar presented by Certified Personal Trainers Patrick Long and Corrado Pitari.
Muscles in Motion is a Personal Training studio in Lake Oswego that offers 30-minute specific exercise prescriptions, educated professional trainers and a positive approach!
Join us for this seminar on Body Composition to learn about the importance of a healthy muscle vs fat ratio. Get true answers to your health and fitness questions from the professionals at Muscles in Motion. Lastly, find out how to join the Fire-Up Your Fitness program starting in April to begin applying the information from the seminar to your everyday life!
The seminar is completely free, RSVP to let us know you will be attending.
MARCH 2, 2019 2pm
RSVP HERE
---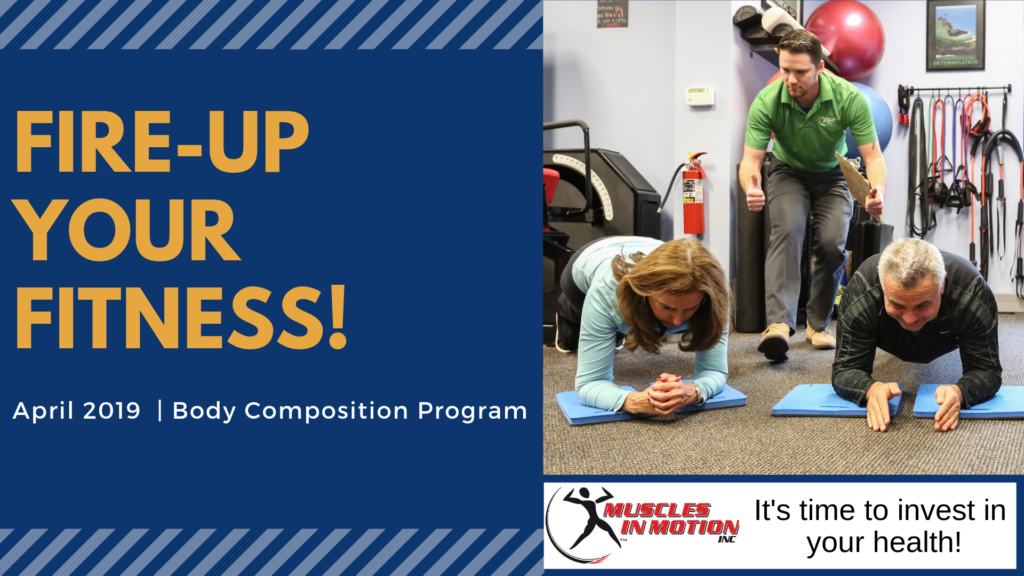 FIRE-UP YOUR FITNESS!
4-Week Body Composition Program
APRIL 1- 30, 2019
Put the information from the Fire-Up Your Nutrition class (February) and Fire-Up Your Knowledge seminar (March) to the test with our Fire-Up Your Fitness Body Composition Program!
Bring focus to your strength and cardio workouts and track your progress with the InBody 520.
The goal of the Body Composition Program is to challenge ourselves to improve our body composition and quantify our progress in an intelligent manner; rather than weighing oneself on a scale (which doesn't measure fat loss, just weight loss).
Increase lean muscle and lose significant body fat in the Body Comp Program.
Call to find out how to get started! 503.699.6948