MARY KHERIATY
– Strength Coach / Professional Personal Trainer
Certifications
ACE Certified Personal Trainer
B.S. Exercise Science
AED/CPR certified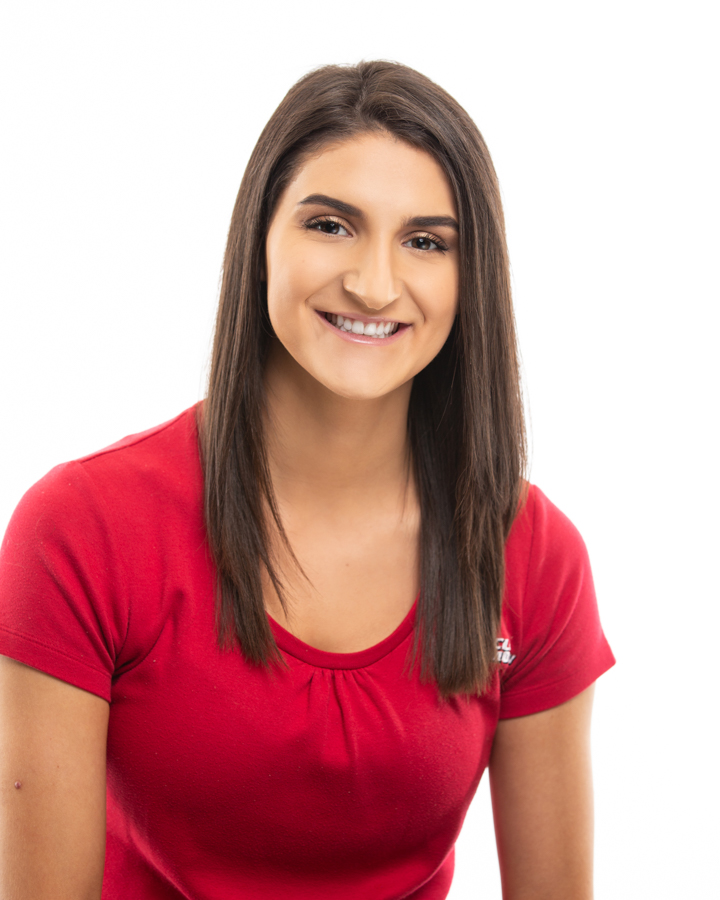 Interests:  I love to cook and try new recipes. I also enjoy hiking, fishing, and spending time with my family.
What attracted you to work at Muscles in Motion? I was attracted to Muscles in Motion because their team of well-educated trainers. Always surround myself with a team of people who are eager to learn, and that I can learn and grow from is something that is very important to me. I was also attracted to their training style, and their evidence-based practice approach. High intensity training is safe, efficient, and effective. I hope to help educate others on how beneficial this style of training can be on many aspects of their lives.
What kind of contribution do you feel like you're making to people's health? Having strength mentally and physically is very empowering for people and can allow them to continue to enjoy the activities of their daily lives. I hope that by helping people build and maintain strength I can make a positive impact on their lives. Being a part of someone's journey to reach any health or fitness goal is something I am honored to be a part of and hope to continue to be a part of throughout my whole career.
What personal goal for the future do you want to share with us? I My personal goal is to provide easily accessible and exciting ways to approach fitness and nutrition to help educate others on how to incorporate them into their everyday lives. I hope through always continuing to pursue education in exercise science and nutrition, and continuing to learn from others in the field, I will be able to grow my training skills and better serve my clients.