ANDY HAHS ^
– Strength Coach / Professional Personal Trainer
Certifications
ACE Certified Personal Trainer
2nd Degree black belt in Mo Duk Pai Kung Fu (trained and taught approximately 25 years)
AED/CPR certified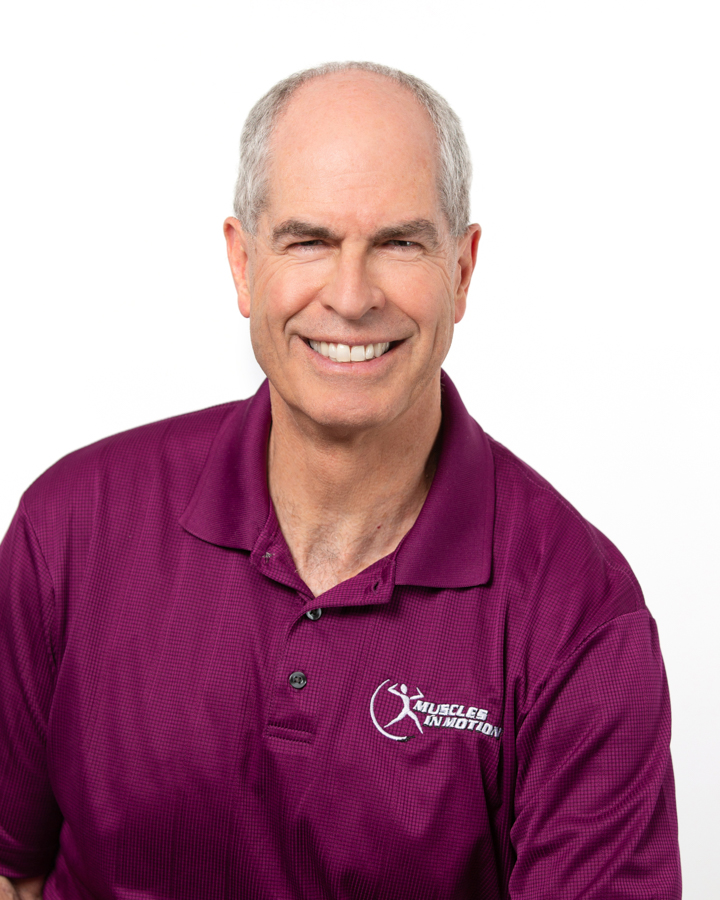 Interests: I love to ride my bike!
What attracted you to work at Muscles in Motion? The staff and the opportunity to help clients improve their health.
What kind of contribution do you feel like you're making to people's health? As an "older" trainer, I can identify with many of the challenges faced by our clients. I have also been active my whole life and understand how important that is to continued health. My martial arts training and teaching experience has taught me how much lessons learned in the gym translate to improved mental and physical health.
What personal goal for the future do you want to share with us? I have been working hard since a severe accident a couple of years ago to build back my confidence and regain the "joy" of being outside on the road. I hope to continue this journey.