ASHLEY KNIGHT
– Strength Coach / Professional Personal Trainer
Certifications
B.S. Applied Health and Fitness from Portland State University
American Council on Exercise Certified Personal Trainer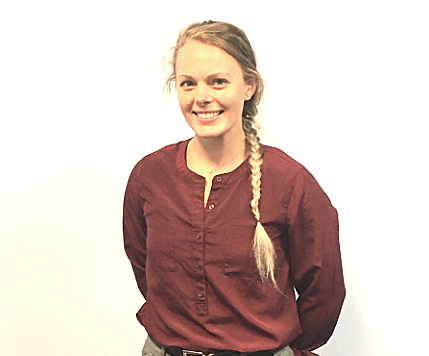 Interests: I have many interests that include the outdoors, crafts, and my dogs!
I'm thankful to have been born & raised in Portland Oregon. Growing up, getting to play outside at my family's cabin on Mt. Hood has been a big part of my life. Hiking the PNW is a goal of mine, and searching for water holes to jump in & relax with Mother Nature.
I've always enjoyed being creative with art. I love to throw pottery on the wheel or knit & crochet in the winter.
I currently have two dogs, both pitbulls, Koko & Cooper. If you've seen my dog peaking out under my arm, that's Tyson, one of the smartest dogs I knew.
What attracted you to work at MIM? I appreciate the ability to be creative with movements, making personalized and individual programs for people, and helping them be strong in their daily lives.
What kind of contribution do you feel you're making to people's health? Educating the "what" & "why" in a workout is important to me when working with clients so they can continue to get strong in a smart and safe way. Exercising has pushed my limits in believing in myself and crossing the boundary of momentary muscular failure is extremely empowering. Just when you think "you can't" or "it's too heavy", we'll show you, you CAN!
What personal goal for the future do you want to share with us? I'm excited to keep learning! Learning about movements in the body, exercises to target the exact muscles & range of motion, getting strong, and of course, learning about all of you.