Get Real Results with the Muscles in Motion Method
Maximize your workouts and reach your fitness goals with Muscles in Motion's revolutionary 30-Minute Total Body Workout.
---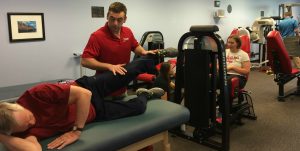 Effective Fitness Programs for Busy Lifestyles.
Scientific studies have proven that this innovative workout program is the quickest – and longest-lasting – way to transform your body by increasing muscle mass, decreasing body fat, improving cardiovascular fitness and strengthening joints.
People on the go love the fast results they see with the Muscles in Motion Method 30-Minute Total Body Workout and our state-of-the-art exercise and testing equipment. And, with a customized fitness program created just for you by one of our personal trainers, you'll see real results in just two 30-minute sessions a week!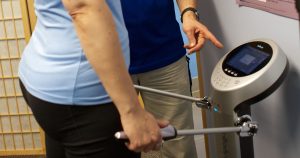 State-of-the-Art Technology to Track your Fitness Progress
Your progress to fitness is monitored with the InBody520 Professional Body Composition Analysis monitor. The InBody measures fat, muscle mass, inter- and extracellular water levels, and breaks down the results by body segment. These results pinpoint the exact areas in need of improvement. Muscles in Motion is proud to be one of the only gyms and personal training facilities in Oregon to offer this level of state-of-the-art fitness monitoring equipment.
$50 per Assessment or $120 for a package of 3
---
Our Personal Training Services Include:
One-on-One Personal Training
We offer one-on-one attention to get the most out of your individual path to wellness. Our trainers will help motivate you and also track your progress along the way.
Start with a FREE 60-Minute Real Results Consultation
$45-53 per session on our monthly auto-pay program
1x per week- $212 monthly, 2x per week $400 monthly
---
Small Group Training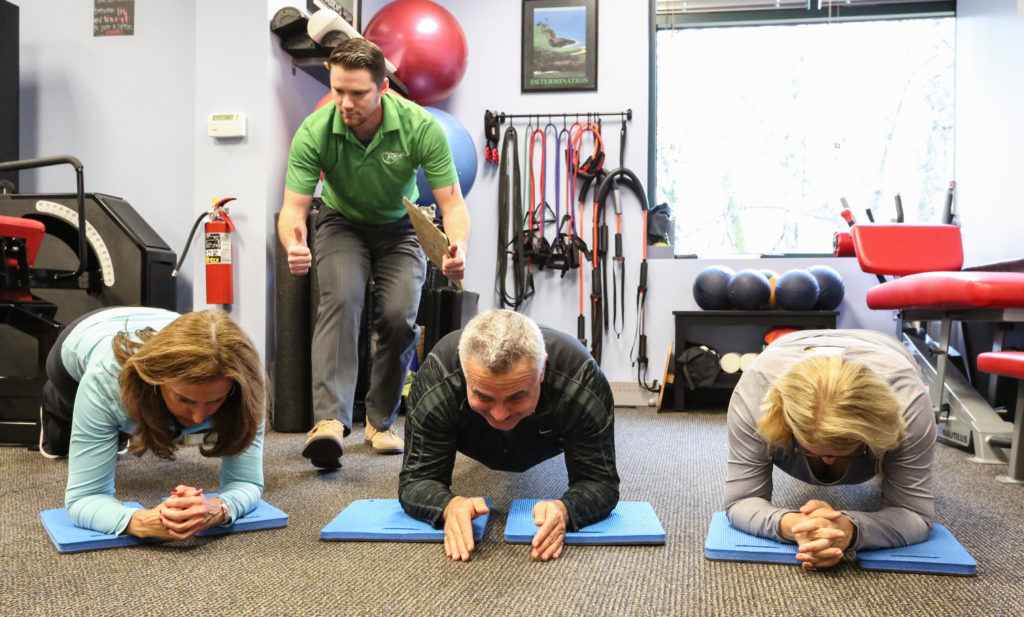 With one trainer and up to 3 clients, our Group Training offers a fun and affordable choice for getting the supervision and motivation you need to get healthy and fit. Come join the fun!
$35-37 per session
1x per week- $148 monthly, 2x per week $280 monthly
---
Adult Golf Fitness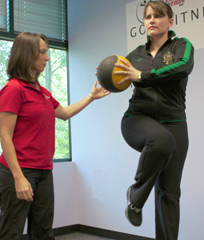 Don't let common swing faults, lack of flexibility or poor balance throw off your golf game! Instead let our customized Titleist Performance Institute Certified Golf Fitness instructors create a golf specific workout for you. This program will have you hitting farther and with less pain in no time.
Eighteen customized 45-minute sessions $1,854/person, $103 per session.
---
Massage Therapy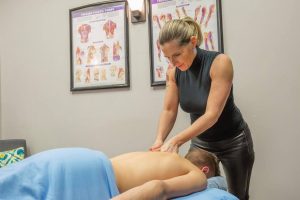 Massage can be a powerful ally in your healthcare and the benefits are doubly effective if taken in regular "doses."
Star Bene Therapeutic Massage, LLC, located within Muscles in Motion, offers relaxation, deep tissue and hot stone massage.
---
Check out these links for more information about the effectiveness of High Intensity Training!