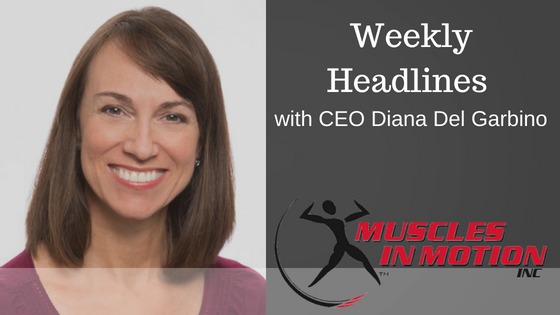 SEMINAR- Part 1 of our Healthy Body Series: Fire-Up Your Knowledge
Vlog- How to achieve maximum swole, what is happening to muscles as they fatigue/recover & the advantages of working out 1x, 2x, and 3x a week.
Vlog- Stretching before the workout, Injury pain vs Fatigue pain & Feeling light-headed/shaky.
Vlog- Setting goals & machines vs free weights.
Vlog- Do FATS make you fat?
Vlog- Is protein really important? 
Vlog– Use meditation as a tool to help keep you focused!
Vlog– How important is sleep for building muscle?
Vlog– When to have your post-workout snack.
Vlog– Maintain mental focus while you train!
Vlog– How to combat Anxiety and Stress!
Vlog– How to maintain proper desk posture!
Vlog– How to stay on track with your health & fitness goals going into the holidays!
Vlog– Diana's secret to successfully attending holiday events!
Vlog -Tips for managing stress & self-care!
Vlog -How to Solve the Most Common Workout Barriers!
Vlog -How to achieve Optimal Recovery Between Workouts!
Vlog -Comparing and understanding Activity Trackers