Body Comp Challenge- July 2018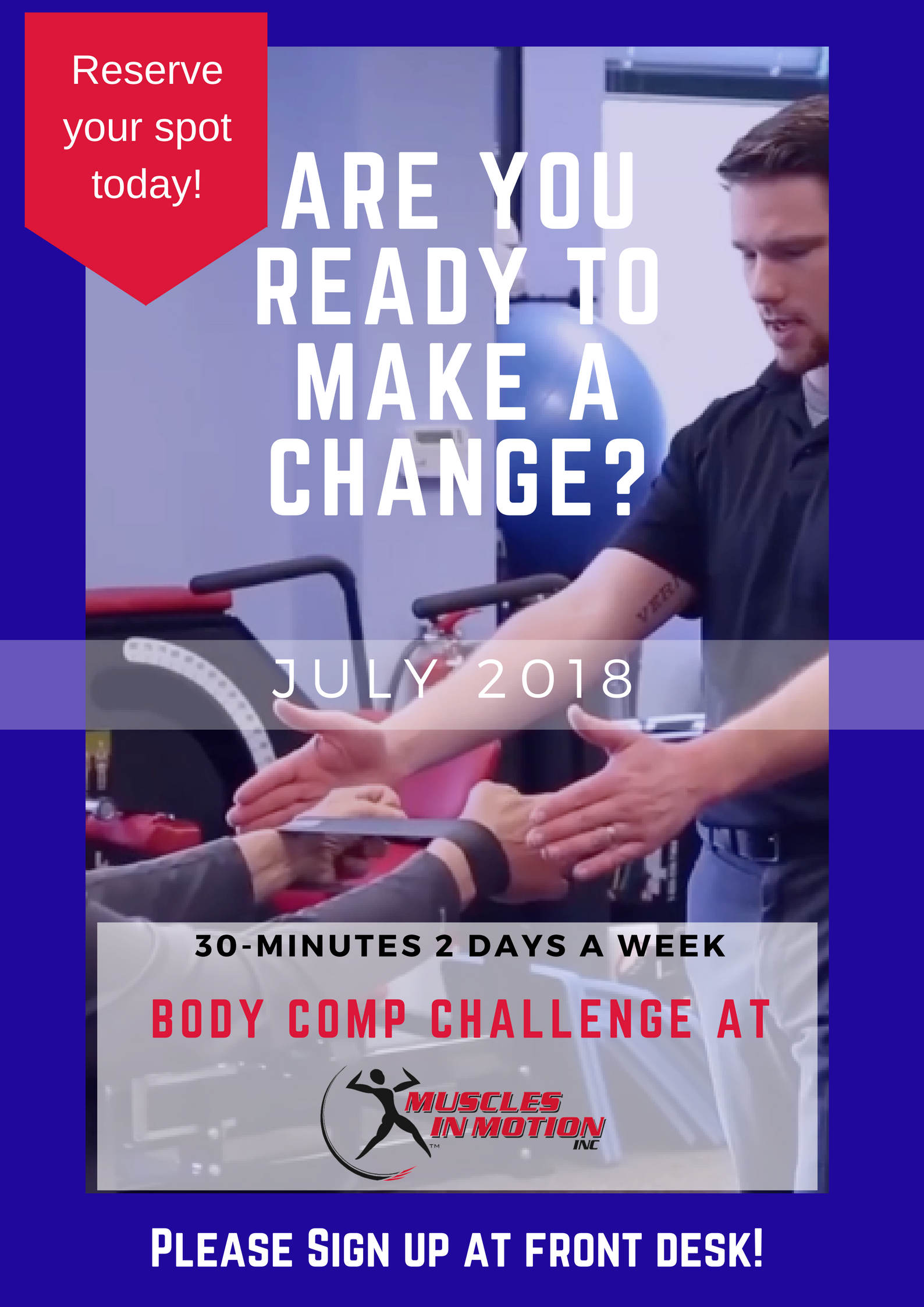 Bring focus to your strength and cardio workouts and track your progress on the InBody 520.
 Clients can increase lean muscle and lose significant body fat in the Body Comp Challenge.
 The goal of the Body Comp Challenge is to challenge ourselves to improve our body composition and quantify our progress in an intelligent manner; rather than weighing oneself on a scale (which doesn't measure fat loss, just weight loss), we will be measuring change in body composition (amount of fat weight v. muscle weight).
The Program Includes:
Two 15-minute goal-setting consultationswith your team captain.
"Pre-test" on the InBody 520 to establish a baseline body composition reading.
Eight 30-minute unique and challenging strength workouts.
On-going Nutrition Education.
"Post-test" on the InBody 520 to measure progress made over the 4-week program.
Price:
8 sessions- $280
2 InBody Assessments- $40
2 Consultations- $30
Total- $350