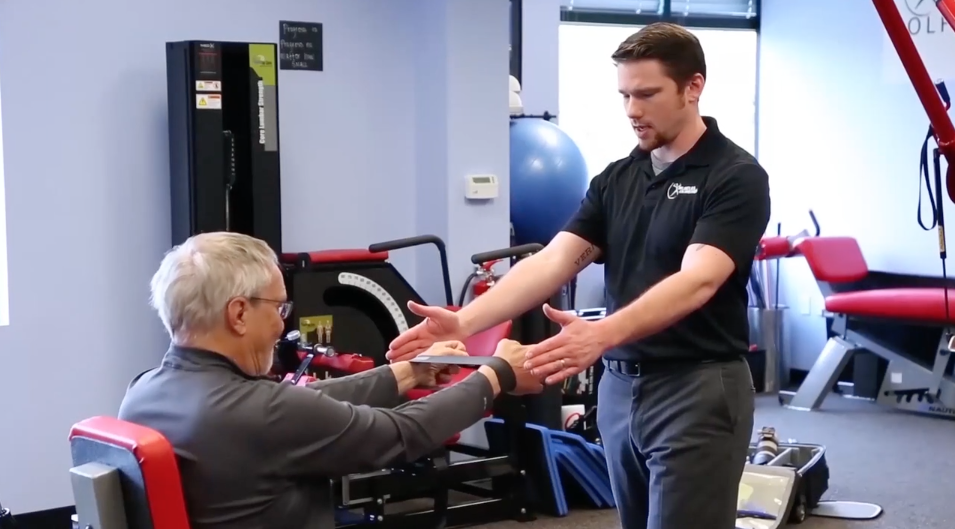 At Muscles in Motion, we adhere to the principle from John Maxwell; leadership expert, teamwork makes the dream work!
This means that hiring a great team of people and providing them with an amazing employment experience is our primary focus.
Our people come before everything else.
We are committed to creating and growing an organization centered on our unique Core Values and Culture. We are passionate about being a part of a TEAM.
We are looking for people who believe what we believe.
---
What qualifications are required?
Must possess 4-year degree in Exercise Science or related field.
Alignment and commitment to the Muscles in Motion Core Values.
A passion for strength training and the desire to help build the best customer service company in the world.
What type of training methodology does Muscles in Motion utilize?
Strength training is the only modality of exercise that is administered in Muscles in Motion studios. Muscles in Motion employs an evidence-based approach to strength training, which examines peer-reviewed literature and applies these findings to client's workouts. Extensive on-boarding and continual education process ensures that all trainers understand and adhere to this evidence-based approach.  Muscles in Motion does not do fads or hype.
Core Values: Muscles in Motion's essential and enduring tenets.
Our success as a company is directly related to the following four values:
Being of Service
Authentic Relationships
Exhibits Professionalism
Growth Oriented
Encourages Teamwork
Please submit a resume and cover letter below by Monday July 8th.